moll Maximo children swivel chair – the classic – tried and tested for many years
In recent years the moll Maximo has been the best-selling children's swivel chair. The swivel chair Maximo from moll grows not only with the kids but it also offers three adjustments in order to customize it to the individual height and proportions. So kids not only sit comfortably at any time but also all criteria of ergonomics are fulfilled. It prevents back pain and promotes healthy sitting.
Molded cushions, a seat with shock absorbers and oscillating back rest intensify the effect and motivate to keep changing the position instead of remaining static.
---

Ergonomic all around for giants, dwarfs and other teenagers
Only a chair for children and pupils that matches the desk completes the learning space. Perfectly adjusted to the body: Seating height, seating depth and the height of the backrest can be separately adjusted on the Maximo. This is very important because body proportions are individual and children grow quickly. Therefore, the moll Maximo can be adjusted very precisely and in all required directions. Thus the swivel chair adjusts with growth spurts in the range between 110 – 195 cm. Thus the swivel chair adjusts with growth spurts in the range between 110 – 195 cm. and supports the correct body posture.
---

The right adjustment makes it possible
Chair and desk always form a unit. Proper sitting is only possible when both elements flexibly and intuitively adjust to growth-related changes in body proportions. This calls for adjustment options that take all dimensions into account — even the seating depth. With Maximo, it's a breeze to adjust the seating depth, seating height and backrest. A measurement scale offers precision during adjustment.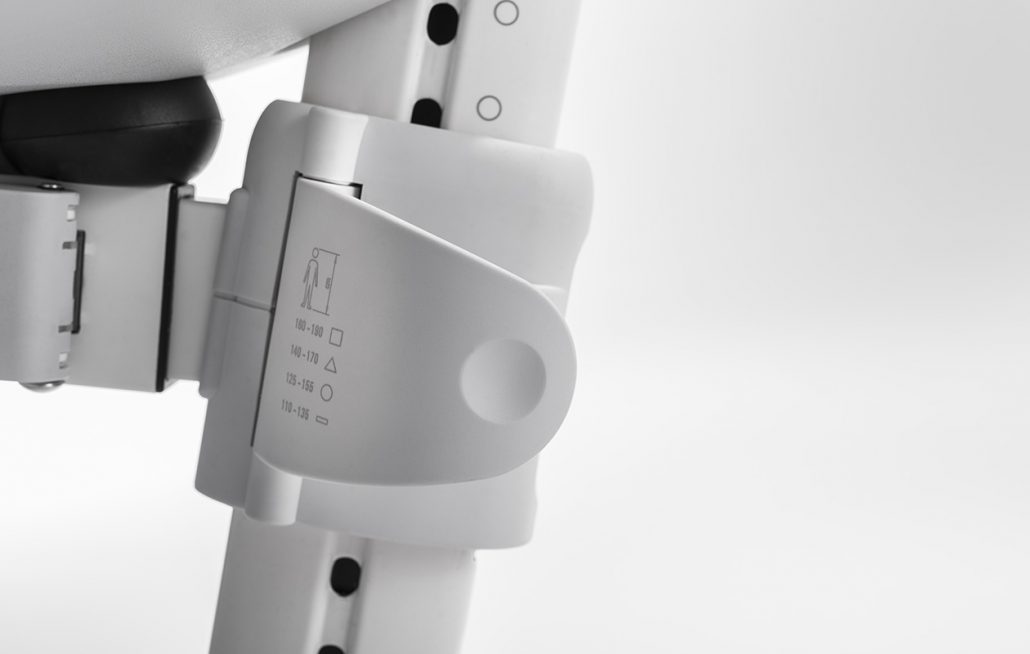 Operating lever seat height adjustment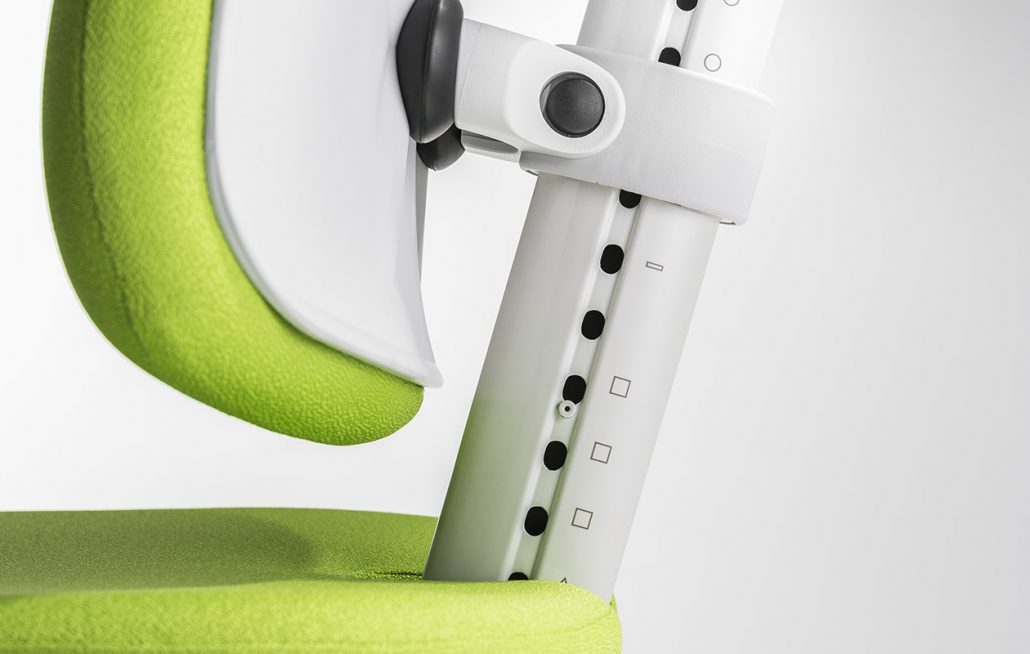 Control button backrest height adjustment
---

Monotony is not trendy
There is a choice of two frame colors – a cool design in grey or by choosing 'fresh' trendy in white. A total of 10 different fabrics come in a potpourri of decors, playful motives, intense and fresh uni colors. The fabrics are washable and exchangeable so that Maximo can be 'redressed'. Thus the swivel chair adjusts with growth spurts, but also the change in taste and personal likings that arise in the long time of use of long-lasting furniture.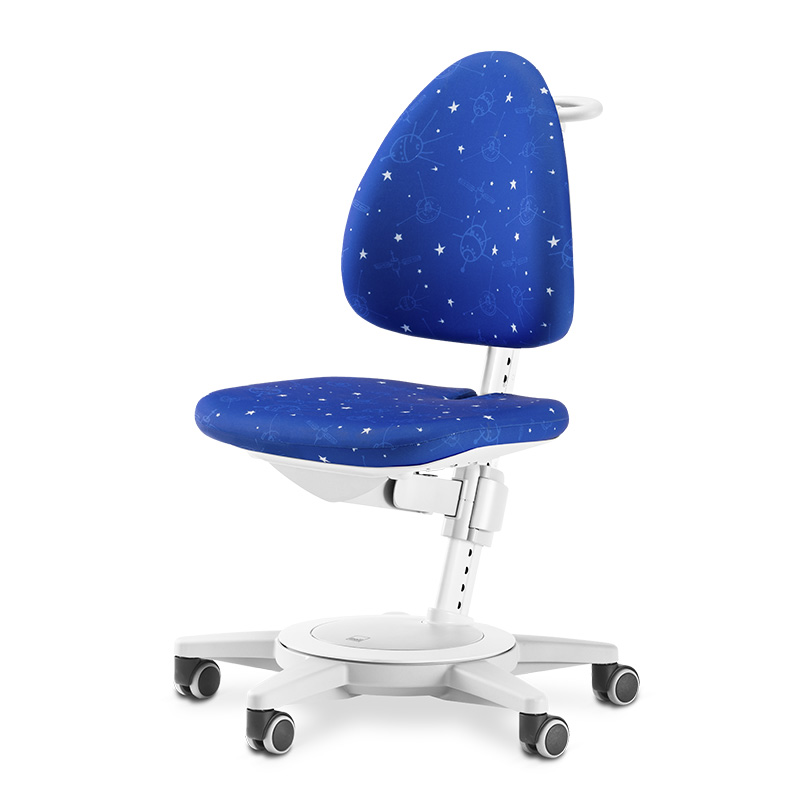 moll Maximo frame white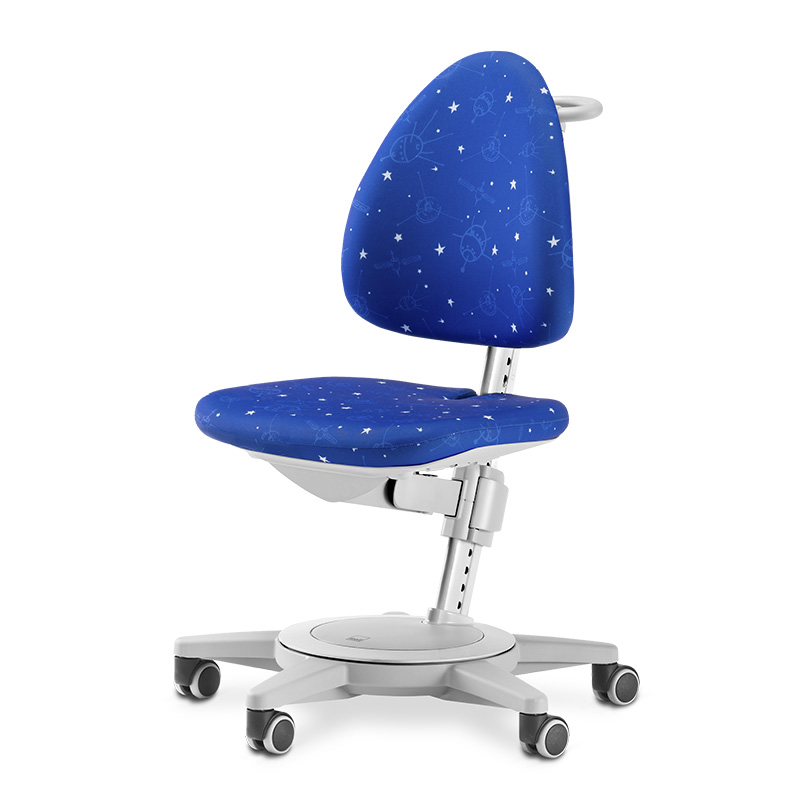 moll Maximo frame silver
---
Why Choose MOLL Maximo?
Watch how the Moll Children Ergonomic Desk can grow with your children and help them achieve a correct sitting position, better concentration and better performance in your everyday life. 
[Watch the full video]