Ergonomic researchers are concerned with the designs of the office space that is chairs, tables/desks, monitors et cetera to achieve maximum comfort for workers to allow for good health. This includes keeping workers energised and having their spines aligned to avoid office related injuries that strain the body's structure and inflict short or long-term damages.
---
Dr Mohammad Mohiuddin Araf, Physiatrist and Consultant and Coordinator of the Physical Medicine and Rehabilitation Department of Apollo Hospital Dhaka, says as there are two kinds of occupational injuries — systematic and mechanical, with office injuries falling under the latter category.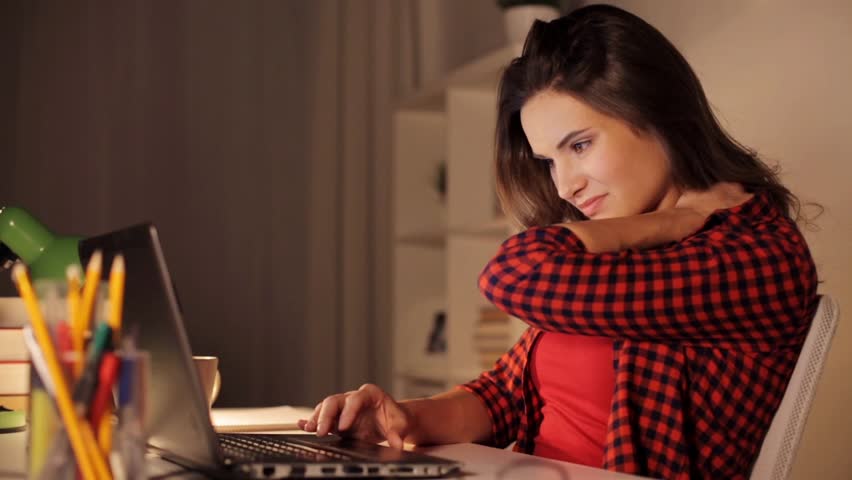 "As a specialist, based on my observation, I would have to say that when it comes to office injuries, the probability between the number of male and female patients is roughly the same, since women also work outside the house," he says.
---
Some Long Term Effects of Office Injuries
Obesity, often a result of sedentary work, worsens any form of office injury.
Obesity most often happened to people who work in the office, especially for long hours.
Osteoporosis, the medical condition in which there is a reduction in the density and quality of the bone over time, is an earlier and larger risk for women, who often develop the condition after 40, whilst men it begins after 50.
Arthritis is the alteration of bones anywhere in the body, specifically in joints.
Degenerative changes, especially of the mechanical kind, develop with age (changes in the joint) but in recent times, this is no longer the scene due to repetitive wear and tear in joints resulting in early age signs of developing osteoporosis and arthritis.
Due to working while sitting way too long, being inactive can result to the bone; future fracture
---
Prevention
In terms of using ergonomic chairs and other furniture in the office space, nothing can completely guarantee risk prevention. According to Dr Araf, "All it takes is one good jolt while in a rickshaw to develop back pain." Prevention is thus integral in reducing the office injuries. Proper regulation of weight is extremely important to eliminate the chances of such injuries. Although the term weight is relative, based on an individual's Body Mass Index (BMI), an ideal range can be determined. The focus should be on maintaining fitness which can be done by exercising 3 to 5 days a week.
Granted most people work full time, it is important to take time out in the day to do so, in addition to maintaining a healthy diet by reducing the intake of carbohydrates and refined sugar. Swimming is probably the best form of exercise as it involves all the muscles of the body resulting in overall fitness.
An alternative to swimming is walking. Considering time is a factor, a good tip is to drop off a kilometre, or more, away from home and then walk the rest of the way. Best is to time your walks to make sure you get in at least 30 minutes of walking five times in a week.
---
A shopper's guide for getting ergonomic furniture
Living healthy means not only through one factor. This doesn't mean healthy if you have done exercise regularly without eating healthy food. This also apply to ergonomic office chair, people that work does not only rely to keep on moving around to avoid getting any risk of the effect sitting too long, everyone do need a good ergonomic chair in their life.
In Hallning, we offer various good ergonomic office chairs. Take a look of our ergonomic task in our products list as follows
---
We are always open and ready to assist you, giving you the best solution to live ergonomic. It's just one call away!
HALLNING (used to be known as Ergoworld at past) Pacific Place Mall 
3rd Floor No.18 | Sudirman Central Business District (SCBD)
Jl.Jend. Sudirman Kav. 52-53 Lot 3 & 5, Jakarta Selatan 12190, Indonesia

M: +62 81314234561 T: +62 21 57973256 | F: +62 21 57973258