On average we spend 40 hours a week at work, and we spend the majority of those at our desk – in fact, the average office worker spends 5 hours and 41 minutes every single day sitting down at work. So it's no surprise that your choice of office chair has a big impact on your productivity levels.
Working in an office typically involves spending a great deal of time sitting in an office chair – a position that adds stress to the structures in the spine. Therefore, to avoid developing or compounding back problems, it's important to have an office chair that's ergonomic and that supports the lower back and promotes good posture.
---
---
Here's why it is important of owning ergonomic office chair – ergonomic office chairs have height adjustable back to support your lower body as recommended by doctors. Back Height Adjustment is important because you need to take good care of your backbone as you work at your office desk every day.
Ergonomic chairs allow you to adjust tilt tension giving you the ability to set up the correct pressure. These chair ensure that the tension on your office seats can be adjusted to suit your own weight and body size. Ergonomically made seats are cost effective. The chair is finished with high quality leather to give you many years of comfort and efficiency in the office. A good ergonomic office chair distributor will ensure that you take delivery of the most exquisite designer seat in the market to fit your prestigious office look.
And these all amazing features, you can get it by owning HALLNING's ergonomic task chairs. Here's our top 3 recommended ergonomic office chair :
HAG Capisco Puls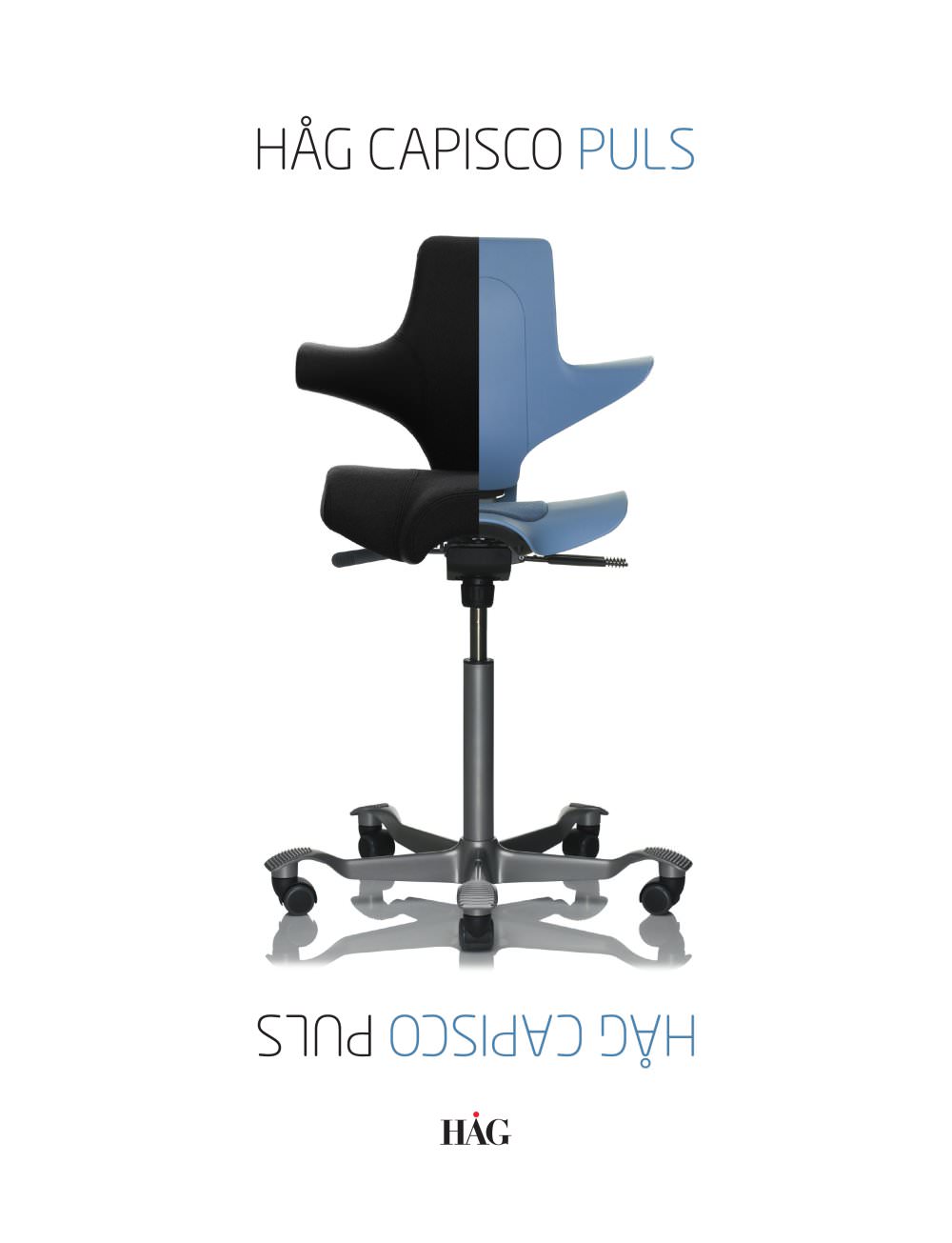 HÅG Capisco Puls and Capisco is based on the legendary saddle-seat chair. The starting point is an in-depth understanding of the body and our need for constant motion. The result: a new office chair specially developed for people like you who work in active, modern office environments. HÅG Capisco Puls is a modern and flexible office chair – the latest evolution in form, function and comfort. It's a winner in terms of design and the environment, and its light and dynamic design makes it perfect for a new generation of users.
HAG Capisco Chair
The saddle seat can be adjusted between low and high working positions, all the way up to a sit-stand position, enabling you to be more dynamic in your movements while still sitting balanced.
---
HAG H09
HAG H09 Excellence
The HAG H09 Excellence is designed for those who enjoy the finer things in life. There are rare moments in the design industry when beauty and function meet together in a perfect equilibrium. This is one of them. Ergonomic, sleek, sturdy and striking, this executive chair can't help but transform any space it inhabits. It has a fully upholstered back – which you can customise by choosing either exclusive wool, or real soft leather.
Beyond its beauty, the Excellence is optimised for easy, ergonomic use. Adjust the arms, back, headrest and lumbar cushion to find the perfect position for your body. HÅG's unique technology, 'BalancedMovementMechanism', encourages 'active sitting'. This means that the chair moves with the body to boost oxygen and blood-flow and keeps you alert and energised while you work.
---
HAG SoFi Range
HAG SoFi Mesh
HAG SoFi
The HÅG SoFi range was created to meet changing human needs in workplaces that were evolving at pace. This evolution meant that workers increasingly needed tools and solutions that empowered them to work better and differently. The new HÅG SoFi model with a mesh back incorporates market-leading technologies, and beautiful aesthetics, to provide a seating solution that offers great design, supreme comfort and endless flexibility. Every detail has been considered to take it further than before. Designed to help energise the user, the HÅG SoFi mesh helps improve focus and general well-being.
HAG SoFi Mesh & SoFi
The HAG SoFi Range will forever change your concept of sitting. At its core the unique BalancedMovementMechanism™ intuitively keeps you in balanced and continuous motion, without you having to think about it. The HAG SoFi Chair will forever change your concept of sitting. At its core the unique BalancedMovementMechanism™ intuitively keeps you in balanced and continuous motion, without you having to think about it.
---
Time to invest a good ergonomic office chair for your health, yourself – we are ready to assist you!
HALLNING Pacific Place Mall 
3rd Floor No.18 | Sudirman Central Business District (SCBD)
Jl.Jend. Sudirman Kav. 52-53 Lot 3 & 5, Jakarta Selatan 12190, Indonesia

M: +62 81314234561 T: +62 21 57973256 | F: +62 21 57973258