A happy workplace is a productive workplace, so forget the after-hours pint and start thinking of lunch breaks as the perfect time to get your team together. The crucial point on creating a great work surroundings are the positive relationships people build with each other, it's important for you to get the chance to have meeting outside the office, to be active in conference calls instead of spending your 8 hours of work in your working desk.
---
Lunch is an often overlooked opportunity to get everyone together and away from their desks. Plus, a clearly defined break gives our brains a chance to refuel, avoiding the fuzzy thinking that comes from long periods of concentration. Investing on a table that allow you to have your own space but still able to discuss with colleagues.
---
Twisted Little Star by RBM – a quality table with a unique and genius shape.
The benefit of working together on the same desk included increase efficiency, the ability to focus different minds on the same problem and mutual support.
---
You can have your own space without taking the other's area
---
Several tables can be connected like a jigsaw puzzle to create larger units. When the table is not in use, chairs can be shoved all the way under the edge. Smart and exciting design that is suitable in e.g. a library, canteen or meeting room.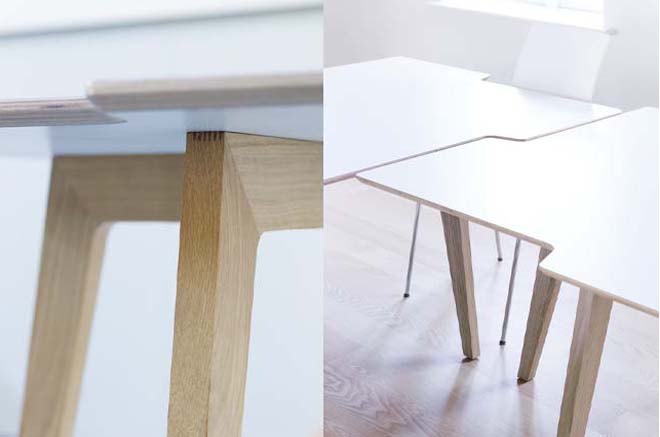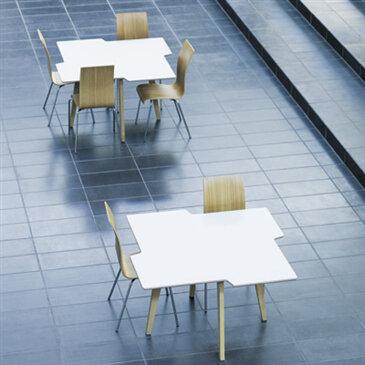 ---
Visit HÅLLNING Showrooms:

Pacific Place Mall 
3rd Floor No.18 | Sudirman Central Business District (SCBD)
Jl.Jend. Sudirman Kav. 52-53 Lot 3 & 5, Jakarta Selatan 12190, Indonesia
M: +62 81314234561 T: +62 21 57973256 | F: +62 21 57973258
Pantai Indah Kapuk 
Jl. Pantai Indah Selatan 1 Block DC No. 8

M: +62 8 1314234561 | T: +62 21 5881080
 www.hallning.com