Five or more hours of sedentary sitting is the health equivalent of smoking a pack and a quarter of cigarettes. Yikes. Yet, sitting around is something we get plenty of practice at. Reading and writing and creating on a computer makes for big chunks of sedentary time. If you're reading this post right now, are you sitting down? How long have you been sitting?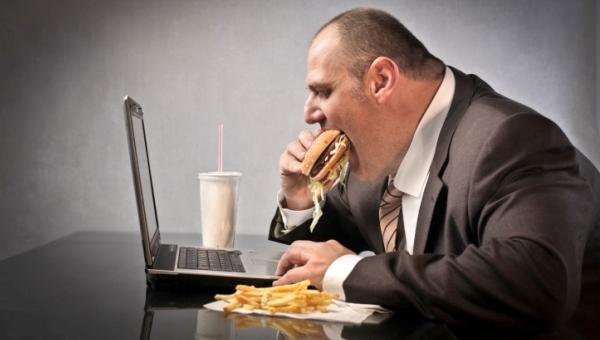 So what is indeed the healthiest way? And what can you change about your style today to get the biggest benefit? Here're some ideas.
---
The Healthiest Way to Survive a Sedentary Job
Stand up every 20 minutes
Studies have shown that our bodies can benefit from simply standing up, contracting muscles, and moving. Think of standing as pushing a reset button on your body. If you press the reset button before the timer hits 20 minutes, you'll avoid any of the negative side effects of a sedentary job. Standing still for long stretches will eventually lead to its own set of health problems (undue pressure on joints, for instance), so you're better off swaying, rocking, and stretching while you stand.
---
Stand While You Work: How to Find the Right standing desk
Perhaps the most obvious (and increasingly popular) idea of how to stand and move more at work is to convert your workstation with a standing desk.
Introducing you to Duba B8 Adjustable Standing Desk
the well-crafted from which has last for more than 100 years made from Denmark that fulfill your needs of health in everyday's activity.
You can adjust this working desk to match your height, you can work productively.
Now working won't get bored as you no longer have to sit still, move around your colleague's table.
---
Visit HÅLLNING Showrooms:

Pacific Place Mall 
3rd Floor No.18 | Sudirman Central Business District (SCBD)
Jl.Jend. Sudirman Kav. 52-53 Lot 3 & 5, Jakarta Selatan 12190, Indonesia
M: +62 81314234561 T: +62 21 57973256 | F: +62 21 57973258
Pantai Indah Kapuk 
Jl. Pantai Indah Selatan 1 Block DC No. 8

M: +62 8 1314234561 | T: +62 21 5881080
 www.hallning.com